Reditus increases customer satisfaction level
Satisfaction surveys carried out by Reditus with its customers showed a growth in the satisfaction level, reaching a value of 8.5 (out of 10) in 2017.
The results of Reditus customer satisfaction surveys and interviews show that, in addition to having high levels of satisfaction with the services provided, Reditus has managed to sustain service levels at a high level in consecutive years.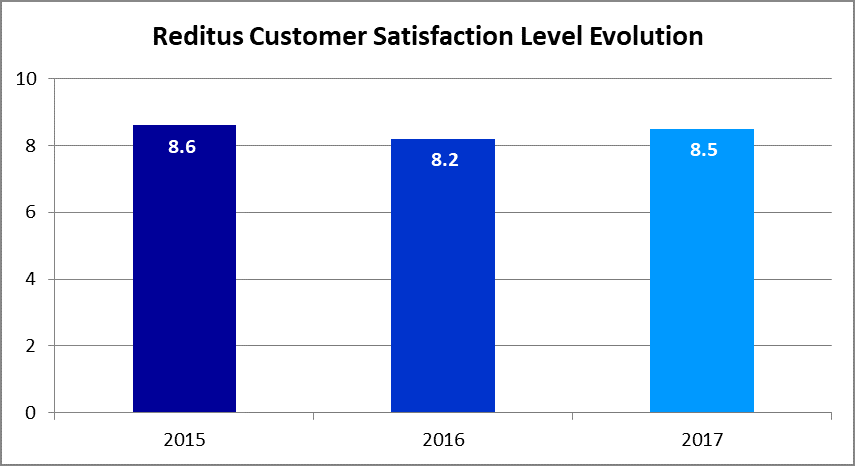 The average level of customer satisfaction of Reditus in 2017 was 8.5 (out of 10). This value results from a weighted average considering the results by the various Business Units.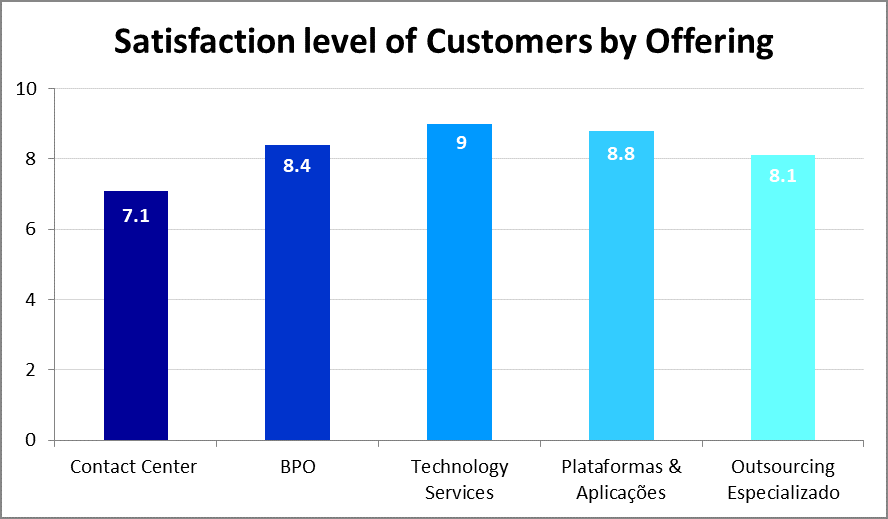 From the evaluation factors, Reditus customers highlight the following elements as main competitive aspects:
Flexibility and availability in meeting present and new requirements;
Proximity and ease of contact with project managers;
Commitment and competence of the teams;
Compliance with the service levels.
Reditus is aware that its Customers are one of the most important factors for the success of its activities. To the increased level of satisfaction contributed, in a decisive way, the value generated by Reditus to improving the efficiency of its customers' business. This aspect will not naturally be alien to the whole effort put by the company in growing a relationship of trust with its customers and employees. For this reason, during 2017, Reditus continued to carry out improvement activities that allowed it to maintain excellent levels of customer satisfaction, efficiency enhancements and external recognition, as illustrated by the results of its Customer Satisfaction Assessment survey.