THE IMPORTANCE OF DATA PROTECTION UNDER THE GDPR
The importance of Data Protection under the GDPR
The Digital Era has brought exponential growth of structured and unstructured data, creating relevant challenges to companies. In particular, the processing of personal data has become an issue on the agenda, whether because of its proliferation, its criticality or the need to process it and preserve its confidentiality.
Under this new paradigm, Regulation (EU) 2016/679 of the European Parliament and of the European Council, which entered into force on the 25th May 2018, imposes on companies a whole new set of obligations with the aim of protecting and regulating the collection and the processing of data of natural persons and with serious penalties for those non-compliant.
Failure to comply with the aforementioned regulation may lead to fines of up to EUR 20 million or 4% of the group's annual turnover and compensation may also have to be paid to data subjects.
REDITUS SERVICES FRAMEWORK FOR GDPR
Reditus, with its multidisciplinary teams, positions itself as one of the leading Portuguese companies able to provide a global approach to the GDPR theme. From the process consulting to the implementation of the necessary technological solutions in the security of the computer systems through the training and certification of DPO, Reditus has the knowhow that guarantees the success of the implementation of a sustained policy for GDPR.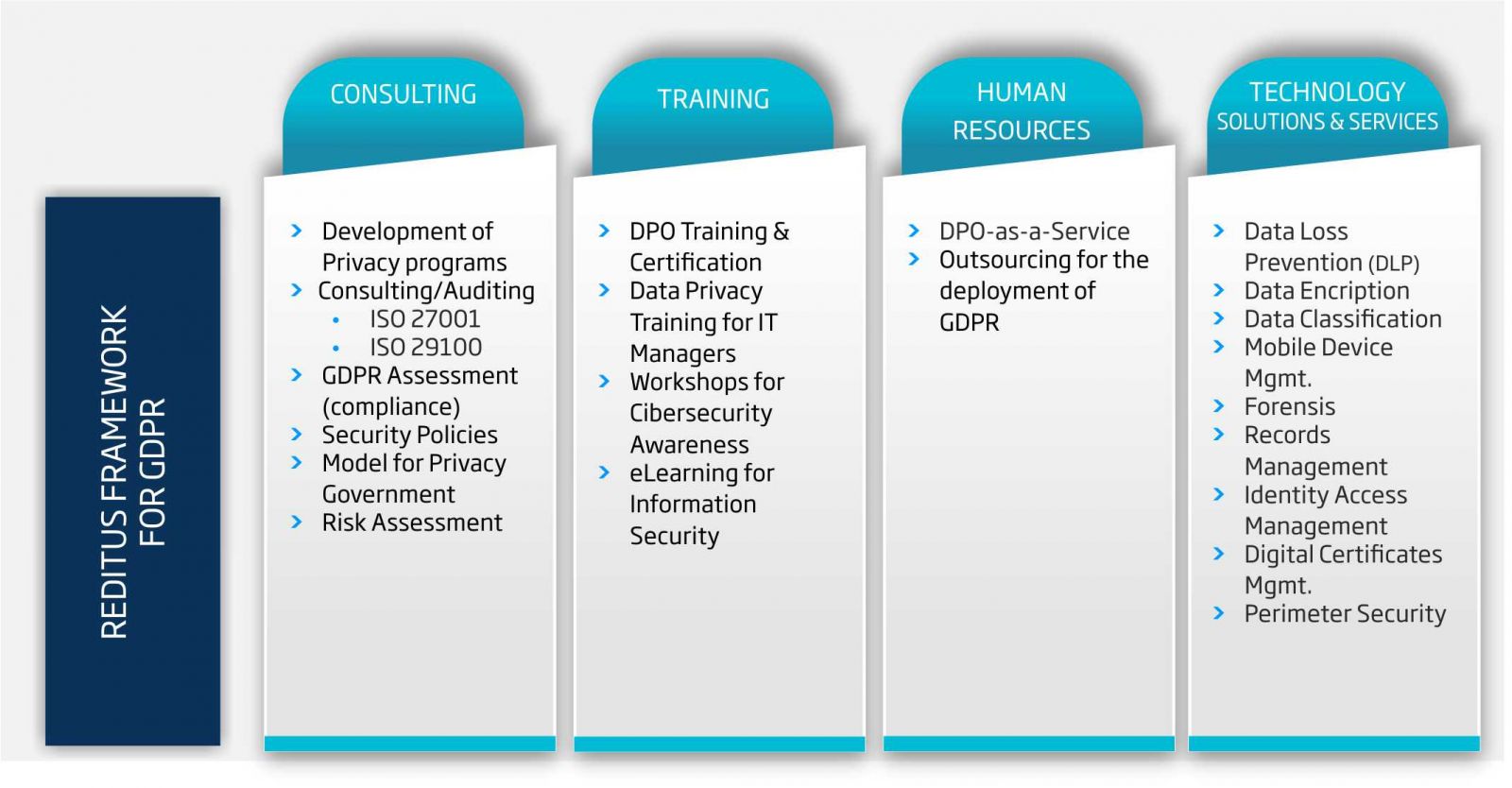 PRIVACY MANAGEMENT MODEL
Based on the Privacy Management model designed by Reditus, a set of processes and procedures is recommended that help to protect personal data from unauthorized access and disclosure, and to maintain a monitoring system to evaluate the operation of the Protection Management model of the planned Privacy.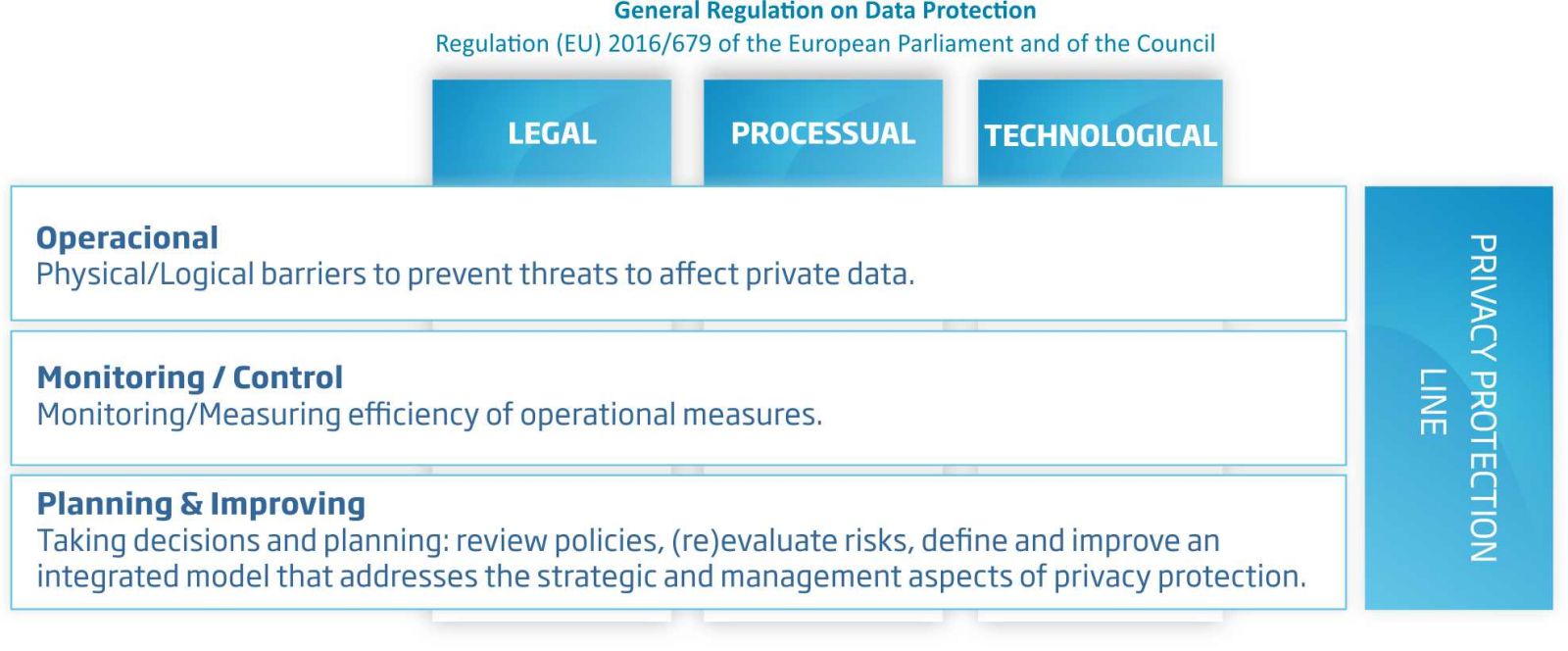 TO WHOM GDPR APPLIES
The European Data Protection Regulation applies to all companies, both public and private, and to all types of personal data, whether employees or customers.
In the light of the new regulation, all entities involved in a process of management and use of personal data, whether data holders or service providers, are responsible for the compliance with the rules defined by the new legislation.